About Us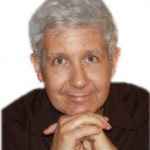 Michael Craig, DC D.Ac  discovered
The Logical Soul® process back in
the early 1990's while looking for
a way to find real healing for his
patients, instead of the non-effective
protocols and procedures he needed
to use to satisfy insurance companies
and personal injury attorneys.   He actually gave up working as
a chiropractor for years to pursue this passion.
After many years of experimenting and refining his methods,
Dr. Craig stumbled upon ACCESS to  what he considers the
root cause of all problems and suffering:  hidden decisions.
Michael is now practicing as a Chiropractor once again, and is the
author of several books, a speaker, and business owner.  For
over five years, he hosted an Internet radio talk show called
Logical Soul® Talk, where he interviewed well-known authors,
coaches, and business entrepreneurs.
Dr. Craig's unique transformation technique (Logical Soul®)
has changed the lives and fortunes of many people around the
world.  He has trained hundreds of people – both professionals
and laypeople – on how to use his methods to dramatically
improve their results in both life and practice.  He offers books,
live courses and online training materials in the hope that some
day critical mass will be achieved and human suffering will end.
Dr. Craig coined the terms Logical Soul® and motivational
cyberneticstm to best describe the processes underlying his
methods. He points out that our deepest motivations are set
in place by very early decisions, or by the decisions of others
(i.e., parents, ancestors, etc).  By using a simple form of
feedback – basic muscle testing or cybernetics – we can tap
into those hidden decisions and change them.  This, in turn,
changes our inner motivation and, consequently, our results.
Dr. Craig is the co-founder of the India-based Logical Soul Foundation,  a healing,  educational and charitable organization based in Bangalore.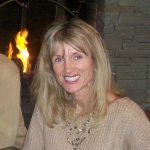 Brigitte (Soma) Craig was born in
Germany and traveled the world.  She
came to the USA in the mid-1980's and
finally landed in Georgia where she
worked as a computer broker for may
years.  Currently, Brigitte is the CEO of
Computer Matrix Inc.
Soma and Michael have been a happy couple since 1993, and are
currently working on books, courses, and setting up an Indian-based
chiropractic college.   Soma is a fabulous cook, a nutrition expert,
long-time Logical Soul® practitioner, and helps Michael develop
and refine his techniques and training.
************************   FORMER EMPLOYEE HALL OF FAME  **********************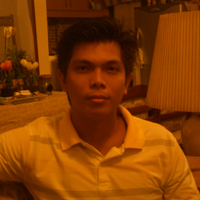 Amilcar (Amir) Medina lives in Quezon City, the Philippines, and was our programming, Internet marketing and SEO Specialist for several years.  From 2012 to 2015 his expertise as technical administrator and webmaster helped us transform Logical Soul LLC into a truly professional organization.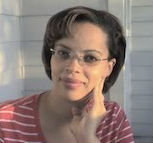 Alaseda (AKA Sedi) FaSenntao
lived in the Hudson Valley region in the state of NY for 16 years before moving to Georgia in November of 2010. In addition to her former duties as
Administrative Assistant
for us,  Sedi is a wife, mother, Registered Nurse, Reiki Master, Certified Laughter Yoga Leader, and Certified Life Coach.Sedi is a strong advocate of health and wellness, has been volunteering since she was a teenager, and is currently assisting homeless shelters in Atlanta and the Children's Restoration Network. Her mission and passion in life is to be a "Helper of Mankind." She finds that Logical Soul® is a great tool that will help with that endeavor.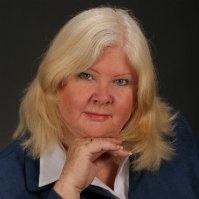 Merry Oman,  our former Administrative Director,  grew up on the beaches of San Diego, California. She retired after spending 30 years as Graphic Artist and Designer and moved to the Atlanta area to be with and care for her son who had a sudden life-changing health event (He's much better now, thank you).Merry is the mother of two, the grandmother of two, and has several great-grandchildren. Her current interests include jewelry designing, gem mining and online marketing.
Her son Jason Oman is a #1 Best-Selling Author of Conversations with Millionaires and Conversations with Female Millionaires, and a success story featured on several TV shows in the late 1990's and early 2000's.
********** THE INTERN HALL OF FAME  ************

Robyn Ladinsky,
in addition to the excellent work for Logical Soul LLC, is now a Certified Law of Attraction Life Coach who specializes in working with parents to help them to bring peace and calm to their home and life. She holds a Bachelors of Science in Early Childhood Education and a Masters in Social Work and has worked with children, families and adults in a variety of settings for over 20 years helping them create a family life they want and desire.
Robyn has taken the Logical Soul
®
Training courses and believes it is a powerful tool for coaching. She wants to help others through this work and can also assist other coaches to develop a successful website and marketing plan.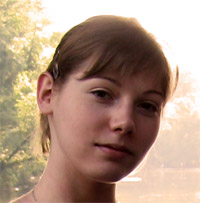 Arina Cote
is a writer, author, and was our regular contributor as an Intern to
www.MyCoachTraining.com.
She is a native of Wisconsin and describes herself as a "mental wanderer all my life." Arina says she spends much of her time researching subjects ranging from web design to various forms of spirituality. She began attending college while still in high school, and became a member of Phi Theta Kappa. Her academic strengths include philosophy, creative writing, medical language, and computer programming.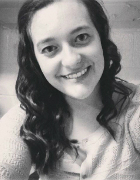 Christine Dusome
is from South Florida but has lived Belgium, California and Pennsylvania. Christine attended Florida State University in Tallahassee and studied public relations and psychology. She acted as our
Social Media Intern
during the summer of 2013 helping to build a larger online presence for our coaching programs, courses and information products. Her plans for the future include pursuing a career in Public Relations or Law.
Dionne Castro
was briefly our
Radio and Social Media Intern
and is interested in becoming a Public Relations specialist as a senior Mass Communications student at Fort Valley State University, earning a Bachelor's Degree in December, 2013. She is a member of various university organizations and worked as our summer intern to gain more experience.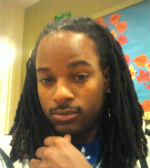 Tristian McCoy was born in Atlanta, GA, grew up in Claxton, GA, and is attended the University of Georgia pursuing a degree in electrical and electronic engineering. Tristian enrolled one summer as our Social Media  Intern.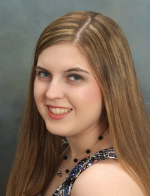 Michelle Gelbar, a native of Charlotte, NC, has been involved in filming, editing and producing/directing for many years.  She was our Video and Editing Intern while still enrolled as a Junior at High Point University in North Carolina where her majors were in Electronic Media and Communications. She now has a career in the film and television industry.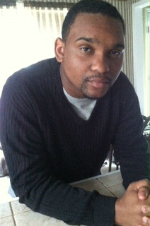 Phillip Rashaud Ellis
was a Mass Communications Major at Chaflin University in Orangeburg, SC, with a minor in Business Administration. He was also our
Radio Production Intern
for a short stint for Logical Soul® Talk Radio, working behind the scenes.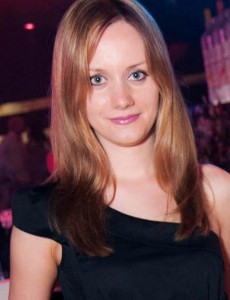 Anastasiya Smolkina was born in Minsk, Belarus, and says "I got my higher education in teaching English and I thought it to be my life path. But while teaching at school I began to turn a penny in a small advertising agency, and that was the beginning of my future career in marketing and advertising. After a while I became a member of the most creative and the biggest advertising agency in Belarus. Life circumstances made me leave my country for Atlanta, GA. I moved here to learn the country, language, traditions and to self-actualize."  She was our Social Media & Press Release Intern for the latter part of 2012.
Rebecca Militello graduated Binghamton University and was our Blogging and Press Release Intern during half of her Senior year. On weekends she took time to work on her family's horse farm in upstate New York where she still trains year round to compete as a show jumper on the A circuit with her horse Rembrandt.
Rebecca wrote "The Logical Soul team has truly introduced me to the possibilities of the world wide web. Through reading Dr. Craig's books I've learned that success is for everyone…you just have to make the conscious choice to be successful. I can't wait to see what lies ahead for me, both as a part of this team and as an individual."