First Trial Session
Logical Soul(R) Trial Sessions are a way to "test drive" this unique experience and finally discover WHO that person is inside of you who's been running your life!
If you were sent to this page, you are entitled to a very special discount.  DON'T MISS THIS OPPORTUNITY to get TWO SESSIONS for Only $144 (LESS than half the price of one)!   You will be guided by someone who has been there, and seen that miracles CAN happen!
Each session involves a powerful inward journey to the place where subconscious decisions are made, and prime directives are set. These hidden decisions are often inaccessible to your conscious mind, can sabotage all conscious efforts towards success, and can lead to frustration and failure. In short, hidden decisions run your life!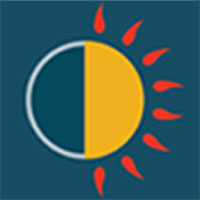 Dr. Craig has been on this inner quest for over 30 years. Acting as a guide, he will point you in the direction you truly want to go, then help you pull back the Wizard's curtain, unlock your true hidden motivations, and release your real power – now backed by the same decision-maker that was stopping you before!
Select your date and time in the calendar open dates on the left, and fill out the appropriate information to get started now!  During your first meeting, your practitioner will reschedule your second session for free.