Dr. Michael Craig,   Vol. 5, #27 – July 11, 2017
Hi – Here' more men-women stuff…
(Sorry I didn't follow up on this last week, but the holiday needed a comment or two…)
Soma and I were having a discussion about our upcoming book yesterday, and I casually mentioned that I and most other men feel the need to just stop talking after a certain time – usually around 6-8 pm.  
Apparently she did not know that we guys run our of things to say after we've used up our "word quota". . .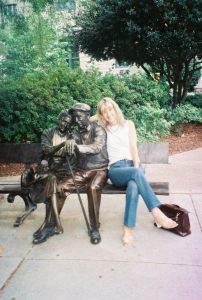 Its true.  Say a man's WQ is 16,000 words a day.  Once we hit that number, say goodbye to any further conversation!  Most guys need "Cave Time," usually after dinner . . . and lots of women don't understand this.  
Because he doesn't talk, women assume he's just stupid – at least for the time being – or doesn't love her.  And a women feeling not loved is a powder keg leading to major discord.   
The man, however, is just is sitting in his cave, feeling all comfy. If a woman comes at him (because she doesn't feel loved), he simply tags her as "crazy," then tunes her out as best he can.   
Now, obviously, this WQ thing will vary from man to man, but the general rule applies.  If a man engages in daytime work that doesn't require a lot of conversation, he's free to use more words at night.  His wife or girlfriend, then, would assume he is just like her all the time . . . and forget to back off during the times he uses up his WQ.
Men's brains apparently are wired to process information in a sequential manner, i.e., one thought at a time.  Women, however, are more wired for multi-processing and can say and do multiple things at a time (this comes in handy for raising kids!)  
So Men  – you're not really stupid.
And Women –  you don't have to feel crazy.
Life is that way sometimes.
More fun facts next week,
Michael
www.logicalsoul.com
Save
Save
Save
Save
Save
Save
Save
Save
Save
Save
Save
Save
Save
Save
Save
Save
Save
Save
Save
Save
Save
Save
Save
Save
Save