It has been awhile since I wrote a blog post . . .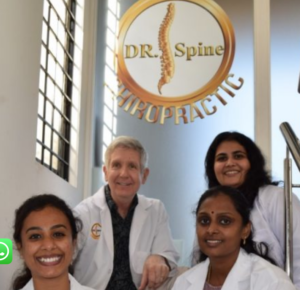 You see, I moved to Bangalore India back in January of this year (2020) to accept an assignment as a chiropractor with Dr Spine Chiropractic and it has been a gas!  Not only am I working full time at my chosen profession, but Soma is also now accepting clients for Logical Soul sessions through a newly-established non-profit trust called The Logical Soul Foundation  (Call +91 636404 7575 for an appointment for both chiropractic and LS sessions).
But getting here and getting settled was never easy.  Although Soma and I had been to India before and knew what some of what to expect, India has always surprised us.  There were, in fact, FOUR major bumps in the road for us this time around…
The first thing that happened when I landed back on January 19th from the Philippines was that some of my luggage had to be shipped separately,  causing me great anxiety having to deal with Indian Customs (Hoo Boy!!) I had never dealt with Indian bureaucracy before, and found out their "Swamp" makes the one in the USA look positively tame!!
Secondly, my director, Jayul, got notice three days after I arrived that his mother was suffering from a life-threatening health problem in North India.  He had to fetch her to Bangalore, admit her to a local hospital, then spend both lots of time and money over the next  two months or so trying to save her life.  She's safe now.   Meanwhile, I did the best I could in my apartment, either cooking meals on my single hot plate or eating out.  I also had to walk to and from my clinic in Indiranagar until I figured out how to hail a tuk-tuk or get a ride using the Ola ride app.
Thirdly, the CORONA VIRUS hit India, so we've been either in total or partial lock-down since late March.  Fortunately, I was able to build a loyal following of patients for 2 months and we could remain partially open most of the time, so we were luckier that most businesses.   Our clinic is now fully open for business, and I see about 20-30 patients a day.
Lastly, because of the virus lock-downs, my wife Soma was unable to join me from Atlanta until August 8th… and then only because we persisted beyond all expectations to get her another visa, find a flight, and give her letters stating she was both virus free and also needed to bring her husband some emergency medical supplies that are unavailable in India (my thyroid supply ran out in July).
NEWS FLASH:    We're expanding.   Dr Spine has set up another doctor in a second clinic  here in Bangalore … this one in the high-tech area of Whitefield. 
So 2020 has been a year to remember for both us and you, no doubt.  Stay safe, and come visit us in Bengaluru!!