Dr. Michael Craig
Vol. 4, #21 – May 23, 2016
Affirmations: Your Most Powerful Unseen Forces (Part 3)

[newsfield name="name"]- This is the last installment of my "Unseen Forces" article series… hope you've enjoyed it.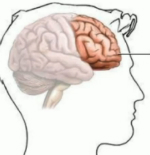 Last week I covered the topic of Testing.  In this issue I want to share how to test your affirmations to find out whether or not you're actually going to get results . . . or just waste your time!
Whether you know it or not, you are using affirmations all the time.  This "self-talk" can be either conscious or subconscious, but the effects are the same . . . they get results.  The only question remains: are these the results you want?!
—–> Find the Source of Your Thoughts and Affirmations <—–
There are certain statements that you can make that test both your affirmations, and the hidden decisions that govern them.
—–>  How to test your Affirmations for Effectiveness <—–
This stuff is really cool.  Try it!
To your success,
Michael