Dr. Michael Craig,   Vol. 5, #14 – April 11, 2017
Calling All Coaches…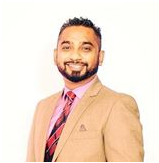 For the past several years, it has been my goal to bring a steady stream of practical solutions to coaches and consultants.  Most of these had to do with marketing tips that allow coaches to focus on what they do best – coaching – and not having to spend time marketing and selling their services.
On Saturday, I spoke with a very special person about this.  His name is Joshua Rozario, he lives and works in San Jose, California, and has developed some pretty sophisticated ways to provide low-cost marketing and networking for coaching/consulting professionals.
The interesting thing about Josh is that he comes from a marketing and tech background, and found that the coaching field is wife open when it comes to marketing.  
"There are very few reasonably-priced choices where a coach can market his or her services" he explained to me.  "I just found out that, with little effort on my part, I can make a huge difference in allowing a coach to focus on what he or she does best – coaching." 
Josh has recently set up a website that offers an amazing assortment of marketing tools for the non-marketing professional.  so if you are stuck trying to figure out how to attract and keep clients, he can help you do this . . . and for a price that every coach can afford without taking out a loan!
But don't go to his website and sign up just yet.  I'm negotiating a discount for all my subscribers so you'll soon be able to get in at a fraction of the cost.   Stay tuned – I'll try to get this done by next week if possible…
To your success,
– Michael
Save
Save
Save