Dr.Michael Craig
Vol. 4, #49 – December 12, 2016
Are you a coach, consultant, salesperson, business owner or entrepreneur?  If so, do you have a plan yet for marketing your business or company in 2017?  If not, I have a great suggestion for you…
Do Away With Advertising

If you're in business, chances are you advertise.  And sometimes profits still go south.  The temptation at the first sign of an economic setback is to cut back on advertising.  Most ads are expensive and often not targeted to your specific customers.  Regardless of the cost, however, by cutting advertising you run the risk of depleting your business of new customers and revenue. 
So what to do? 
Instead of doing away with ALL advertising, why not simply cut the more ineffective yellow page or TV ads that appeal to mass audiences?  Unless you sell a mass-audience product, you risk spending more than you bring in. 
Why not try using more efficient ways to market your business instead? There is a powerful tool that's been around for centuries that you may have overlooked…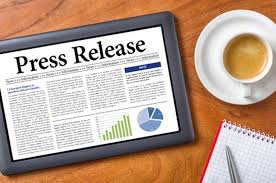 A few years ago, I interviewed Joe Vitale, a very successful book author and Law of Attraction guru.  Joe told me during the interview of the secret of his success:  press releases. 
I instantly got the power of what he was telling me.  Years ago, I had used press releases locally to successfully promote my lectures and mediation training.  With the spread of the Internet, however, the use of press releases has become a much more powerful tool in getting the word out worldwide! 
——>  Check out the 7 Key Advantages of Using press Releases <——–
So how do you, as a coach or entrepreneur, put together a press release?  Here's a brief summary…
Cost-Effective Marketing
Writing a press release is not difficult.  Just get the attention of your readers with a snappy title, then feature the 5 W's of journalism, or the "Who, What, Where, When & Why." 
Then, you must submit your press release either directly to a news outlet.  Major news stories go to either UPI or AP.  Chances are, however, your news item won't be as cutting edge as a natural disaster, terrorist attack, or what Donald Trump tweets before breakfast.
So what do you do instead?

Publish your press release through a paid service that distributes your story throughout the world via various smaller local news outlets.  Most of these services are affordable, and reach a very wide audience of media outlets. 
——>  Learn the 7 Key Advantages of Press Releases <——–
Start planning for 2017 marketing now.  By issuing press releases regularly, you will more than make up for the small cost by attracting shiploads of new business!

Michael